Echoes May CD of the Month: We Never Came to the White Sea by Johann Agebjörn and Mikael Ögren
Written by John Diliberto on May 1, 2017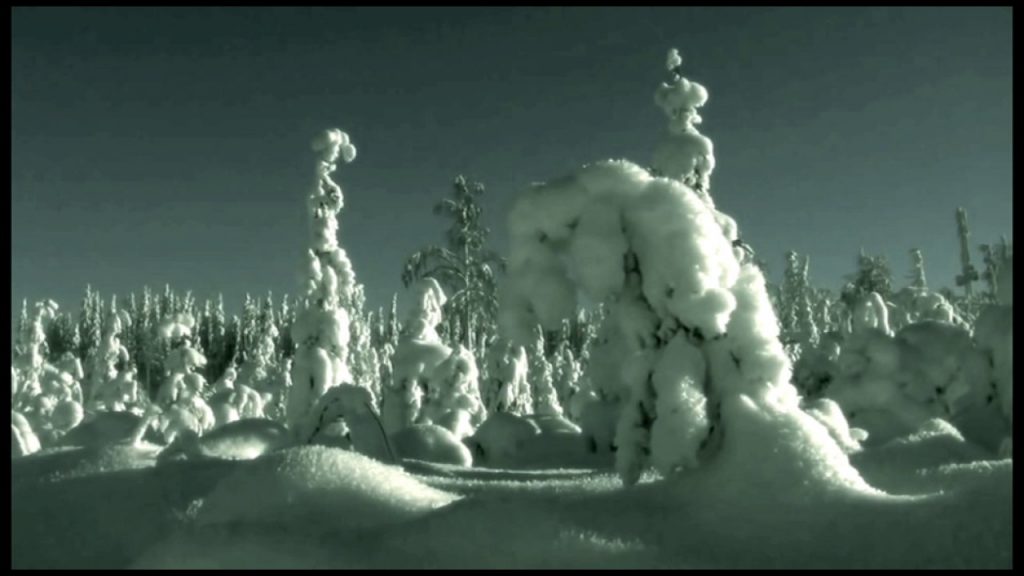 As May breaks, I have a CD of the Month that might take you back a bit to winter landscapes, but once you hear Johann Agebjörn and Mikael Ögren's We Never Came to the White Sea, you may want to stay there. It's a road trip through Karelia on the border of Finland and Russia and it is one of the most evocative electronic albums of 2017.
Swedish synthesist Johan Agebjörn has been creating organically sourced electronic albums for the last decade, including Mosebo and The Mountain Lake. He also has a pop group called Sally Shapiro, featuring his wife as vocalist and they have had dance hits in Europe. In this collaboration, Agebjörn teams up with Mikael Ögren, a priest in the Swedish church. But apparently, he goes for synthesizers more than pipe organs.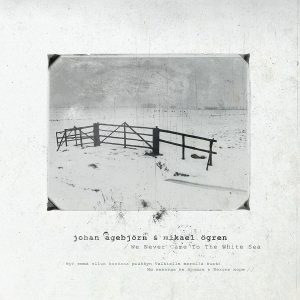 Together they create an album of immense atmosphere and deep melodicism. It's inspired by a road trip in Karelia along the Finnish-Russian border. In a series of tone poems, they create expansive landscapes that would make this a great soundtrack for any cinematic vista, but this one is closely linked to its sources. All the titles are taken from locations and they don't seem like after-the-event names. They even have footage of their travels that has turned up in some videos.
Agebjörn and Ögren mix retro electronic sounds with contemporary touches. "As I Passed the Vyartsilya Border Crossing" is a mix of churning drive, polyrhythmic percussion, swirling electronic textures and vocal loops ala Laurie Anderson's "O Superman," courtesy of Sally Shapiro voice samples. Unlike a lot of electronic music, the duo actually solo as the track builds to a peak.
Agebjörn and Ögren have taken ambient and space music aesthetics, but updates them with more contemporary EDM strategies like the distressed sounds and battle-march tribal electronic percussion on "The Lights of Lakhkolampi Pass By"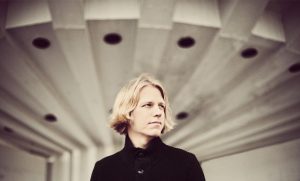 Their compositions aren't steady state ambience but ebb and crescendo, often alternating between subtle, introspective passages and driving grooves. On "Relentless Rain Over Ladoga" they deploy a classic sequencer groove and vocoder voices. A delicate, melody tricked out in delays, is matched by a contrapuntal theme that seem to circle each other.
The only piece they didn't compose is "Aurora Over Odega," a rework of "Aurora" by French electronic artist, Tommy '86. His original version casts back to the sound of late 70s Tangerine Dream, with an elongated electronic ambience to open before pinging sequencers and keyboard stabs up the energy. In Agebjörn and Ögren's hand it turns into a classic early 2000-style ambient track. It evolves into a slow groove with more rhythmic vocal utterances from Sally Shapiro and builds to a soaring anthem with synth solos note-bending all over.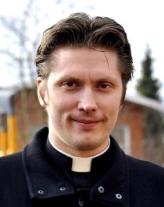 Judging from "Sunset in Vodlozerski," it wasn't all train rides and vast landscapes. This is a drifting lounge track with wordless vocals from Anneli Andersson. It could be a serene landscape in Finland, or you could be drifting in space bar, surrounded by stars with a Blue Monday drink in your hand.
The album does end on a somewhat harrowing and realistic portrayal of the song's title, "Sleepless On the Kostomuksha-Petrozavodsk Night Train." Sounds of a railway station and the actual train lead into a disturbed night of pulsing rhythms and a violin line from Anders Frostin that swirls in like an insistent, unbidden thought. Frostin concludes the album with a haunting solo coda that is as mournful as the night. It's a wonderful depiction of a journey that might not be so pleasant.
But We Never Came to the White Sea is definitely not unpleasant. It's a meticulously conceived album that will take you on a journey no matter where you are.