Friday, Dec 25, 2020 – Echoes Program 2051E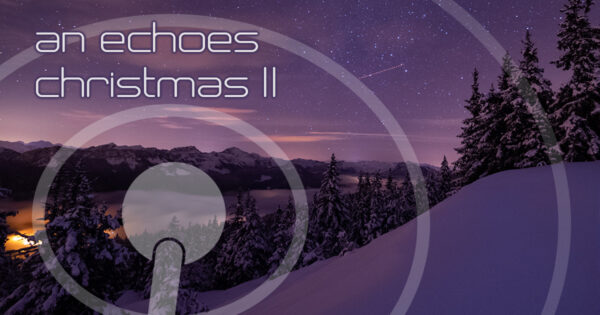 The presents are unwrapped, stomachs are stuffed, and everyone is drowsy from wine and spiked eggnog. That means it's time to chill with a Christmas Soundscape. It's the sounds of the season sculpted in snow shrouded serenity, with new music from Tori Amos's Christmastide and a 30-minute suite of "Silent Night" that begins with Engineers' Mark Peters and ends with Tim Story's deep ambient "Silent Cycles."  It's the perfect soundtrack for your seasonal mood.
Copyright 2020 Pennsylvania Public Radio Associates, Inc.
As an Amazon Associate, we earn from qualifying purchases.