World Music from Space with Kenji William's Bella Gaia in Echoes Podcast.
Podcast: Play in new window | Download
Subscribe: RSS
Listen to the Bella Gaia interview above, or download it from iTunes.
Kenji Williams makes a different kind of "World Music" with Bella Gaia,  a view of the world and its music, seen from space. Bella Gaia is a project put together by Williams, using NASA images of Earth from Space, quotes from astronauts and and music from around the world. Williams has assembled a multi-media performance work that makes an environmental, philosophical and spiritual statement.
Kenji Williams: Absolutely, that's the whole reason I did this project was to really transform people. I have been doing transformative art since I started making art. I think that's what I'm born here to do, this is my mission.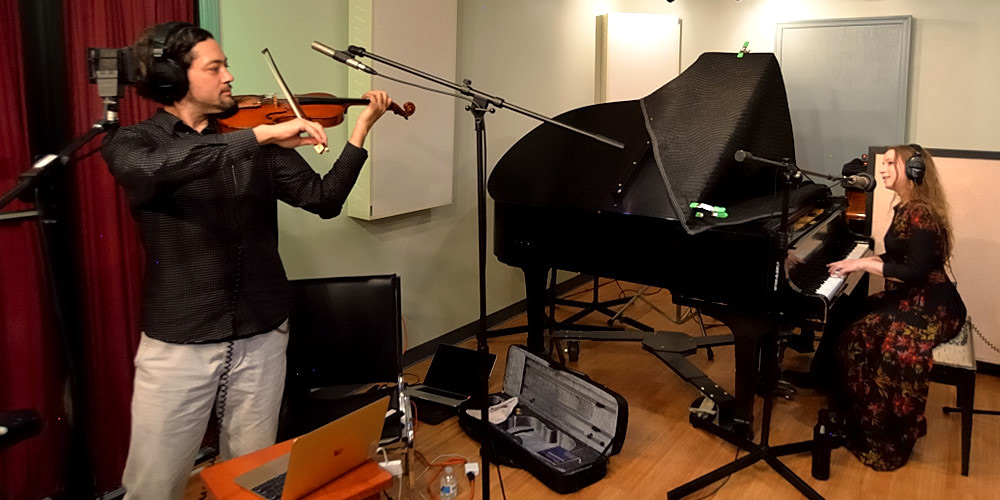 We first heard of Kenji Williams when he was working as ABA Structure, making electronic trance music. He came by several years ago with a project called World Spirit that featured him playing his main instrument, the violin. At that time he was already talking about the grand vision he had for a project called Bella Gaia which would marry world music, images of earth from space and an environmental message. He's finally turned that vision into reality. We go into orbit with Kenji Williams and singer Kristin Hoffman.