Matthew Shipp in Space
Matthew Shipp is a pianist who embraces tradition while thrusting it into the future. You can hear elements of Bop, Swing, Ragtime and Broadway in his music but it's seen through a the prismatic lens of the 60s avant-garde and exploded into a kaleidoscope with a virtuoso's technique that makes his improvisations sound like they could still be through composed.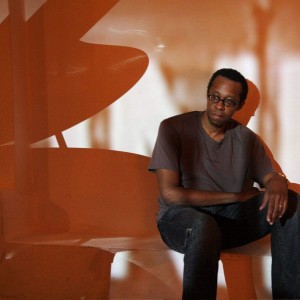 Saturday night at the Philadelphia Art Alliance in a show put on by Ars Nova Workshop, Matthew Shipp and bassist Michael Bisio unleashed a 75 minute non-stop excursion that tracked through music from throughout Shipp's career.
The set opened with a Gershwinesque melody that sounds pretty straight and romantic until Shipp fractures it with repetitive hammers and starlight clusters. Bisio accompanies at first with walking bass lines but then side trips start to emerge in perilously askew fashion. Bisio often pummeled his bass, slapping at the strings, bouncing them off the fretboard like rubber bands.
Shipp is a dynamic pianist. He dive bombs into the keys one moment, swipes them like there are flies on them next and then launches into a classical sounding melody. He often approaches Cecil Taylor's barely controlled chaos, but there is always a thread of melody or a pulse of rhythm that holds it together. Rivulets of notes poured from the piano as he crisscrossed his hands in a complex counterpoint. The concert flowed through his compositions, evoking the strident march of Holst's "Mars" movement from The Planets or slipping in the Thelonius Monk like melody of "The Conduct of Jazz", the title track of his latest album. "GNG" also paid homage to Monk with a riveting solo that swung even without a drummer.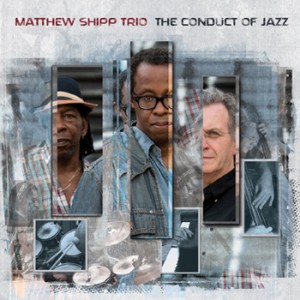 Toward the middle, Bisio stepped out for a solo. As he rocked back and forth, dancing with his bass, the floor would squeak in counterpoint. I'm not sure if Bisio was going for the effect or not, but over the course of his solo he moved about until he finally found more solid, and quieter, footing. His solo mixed lyric forays on which he'd sing along with his bass line to frantic, string-slapping attacks.
When Shipp entered back in, the ride continued as he started playing inside the piano, alternately plucking the strings for a hammered dulcimer sound and muting them for minimalist gamelan cycles while Bisio bowed out high harmonics on bass like Ligeti's "Atmosphères."
27 years after his debut release in 1988, Matthew Shipp remains a sonic explorer from that generation of musicians who have stayed true to the history of jazz while remaining open to contemporary influences. That spirit suffused his performance this night with fellow traveler Michael Bisio.